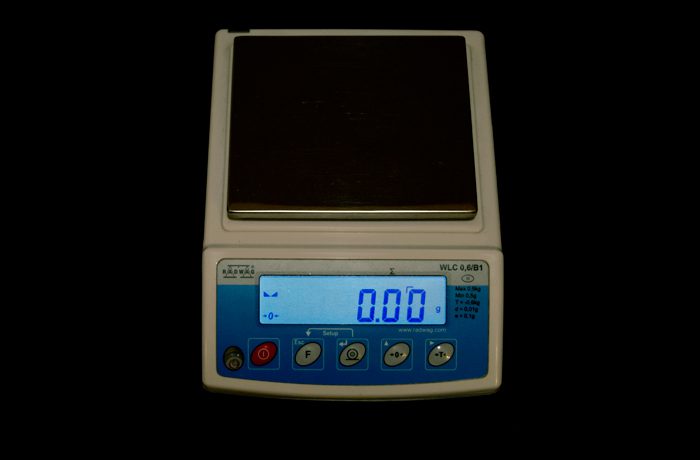 In 2004 Jana Kalinová was a finalist for the Jindřich Chalupecký Award. Seven years later, she announced the termination of her exhibition activities. Her personal manifesto ended with the sentence: "If you are interested in my work, let me work in peace." Now she has picked up where she stopped five years ago. During her action for PLATO, titled Reduction, she will work in peace on the premises of the Karolína Shopping Centre. Over the course of one week she will perform free-of-charge calibration of gold for private individuals.
In times of crisis one needs to seek something firm to lean on. The price of gold is generally perceived as a universally agreed value – even in periods of world wars. Gold jewellery becomes a stronger and more stable means of payment than national currencies threatened by military conflicts. Besides the information on the gold fineness, contained in the hallmark, the weight is equally important. Upon request, Jana Kalinová, a registered goldsmith, will weigh the jewellery brought in and mark it with the information on its mass with a die. By focusing the attention merely on the weight of the precious metal, she seems to reduce historic or artistic qualities of the jewellery in question. Slimming down the importance might be a side effect of this activity – utilitarian at first sight. However, the situation grows more complicated due to the fact that the protagonist is simultaneously an artist. Her interfering with the jewellery may therefore represent a potential increase in the value of the given object. It is not always easy to distinguish between what should be perceived as a work of art, and what is merely a leisure-time activity or a professional function. A weight-loss diet, incorrectly carried out, may well have the opposite effect. After losing weight one's fat supplies are renewed and the so-called yo-yo effect strikes.
Jana Kalinová (*1978) has always applied a broad scope of various professions in her work. Her interest has recently shifted from artistic, curatorial and gallery practice to cartoons and jewellery production. Her artistic methods include controlled chance, apparent failure and mistake. Conceptual tradition meets situation comedy, Arte povera blends with Recipe TV Show. The thin line between life and art has become blurred, and an indistinct smudge of lived art has appeared.